Read the March/April 2023 Issue of School Nutrition Magazine
This issue of School Nutrition is our Second Annual Food Issue, and we're celebrating all things food once again. You work hard to serve students healthy, nutritious and delicious food everyday, and we know that's no easy feat! In this issue, you'll find inspiring ideas for fresh takes on food to implement in your cafeteria, tips on sustainability and food allergy safety and all the other ingredients you need to step up your food game this year.
Meet Ashley Jones, SNS, Program Manager of Team Development of Pasco County (Fla.) Schools.
Join the thousands of school nutrition professionals and supporters that read School Nutrition (SN) magazine—the official publication of the School Nutrition Association. SN magazine is available to all SNA members, but non-members don't have to miss out on informative and inspirational cutting-edge solutions, how-to advice and best-practice models on dozens of topics. The magazine is published six times per year, and subscribers also have access to the robust online SN magazine hub and years worth of magazine articles.
Not a member of SNA? Discover the many additional benefits of joining. Not eligible for or interested in becoming a national member? Subscribe now!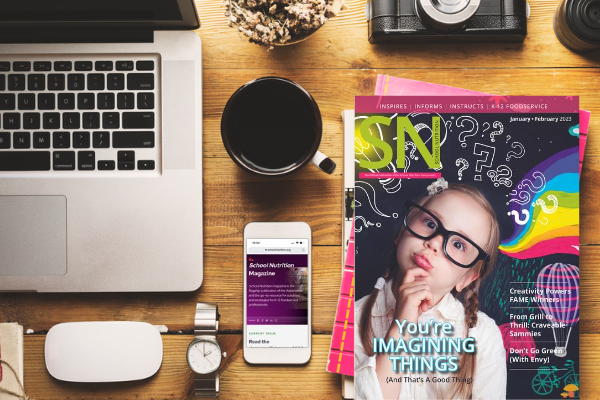 Search or browse articles from the School Nutrition magazine archive.
Gain the Competitive Edge with School Nutrition Magazine
As the premier publication for the school nutrition profession, School Nutrition magazine is SNA members' go-to resource for information, inspiration and innovative ideas on important issues, both in and out of the cafeteria. By advertising, you'll not only promote your products and services to this important market segment via a reputable national magazine, you'll also be part of the movement to provide healthy meals to America's students.