The SNS Credential is a mark of excellence and achievement that reflects what it takes to manage school nutrition programs in today's challenging climate. The SNS Credentialing Exam evaluates candidates' knowledge and skills required to perform specific job activities related to managing or directing school nutrition programs.
SNA's School Nutrition Specialist (SNS) Credentialing Program is governed by the Certificate and Credentialing Governing Council, an autonomous arm of the School Nutrition Association. The Governing Council members and SNA Credentialing Program Staff are solely responsible for the policies and administration of SNA's Credentialing program.
To renew your SNS Credential, click here.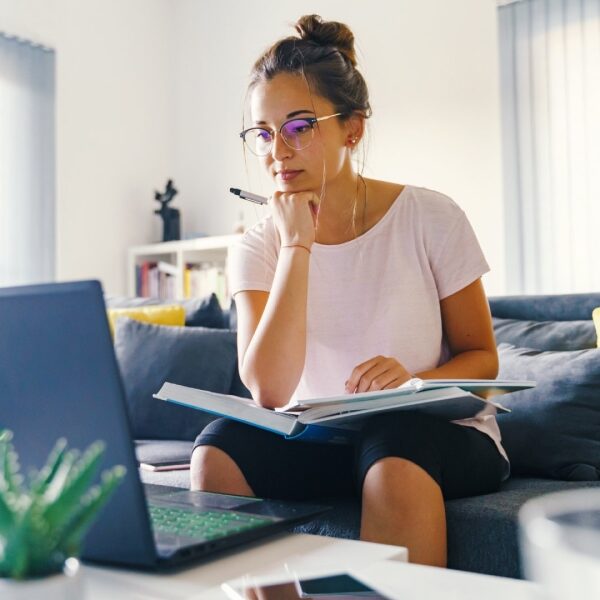 Definition of a School Nutrition Specialist (SNS)
An SNS is a person who has successfully passed the School Nutrition Specialist exam, demonstrated the knowledge and competencies necessary to manage school nutrition programs and is dedicated to continuing their professional development.
Benefits of the SNS Credential include: 
Formal recognition of professional achievement at a national level
Professional recognition from subordinates, peers and superiors
Increased ability to manage a complex food service operation
Demonstrated commitment to the school nutrition profession
Enhanced career opportunities
Elevated self-esteem and pride in one's work
Improved credibility with school district administrators and the general public
Participation in the SNS Credentialing Program is voluntary and open to anyone working in the school nutrition industry. Those who do not meet the requirements to take the credentialing exam can choose to earn a SNA Certificate in School Nutrition. For more information on the Certificate Program, visit www.schoolnutrition.org/certificate.
Membership in SNA is not mandatory to become credentialed; however, non-members will pay a higher fee than members.
The SNS exam is based on four key areas that are aligned with USDA Professional Standards and encompass nine knowledge/content areas and competencies.
The SNS exam includes 220 multiple choice questions, of which 200 questions will be scored. The remaining 20 questions will not be scored and are being pre-tested for future examinations. The pre-test items will be randomly dispersed throughout the exam, so candidates should plan on answering all questions. This is a standard industry process and best practice approved by the Certificate and Credentialing Governing Council.
Candidates have four hours to complete the exam. An independent testing company oversees the electronic grading of the SNS exam.
The SNS exam eligibility requirements are available on page 3 of the SNS Handbook & Application.
The SNS exam application fee, which covers one exam sitting, is $225 for SNA members and $325 for non-members.
If the exam candidate is deemed ineligible to sit for the SNS Exam or cancels the exam registration, SNA will refund the exam fee, minus a processing fee of $50.
SNA accepts payments made by check, money order, Visa, MasterCard, Discover or American Express.
There is a $50 late fee for applications submitted or postmarked after the registration deadline.
SNA reserves the right to modify fees at any time.
| Location | Host/Meeting | Registration Deadline | Exam Date |
| --- | --- | --- | --- |
| Arlington, VA | SNA National | 11/20/2023 (2 Seats Available) | 11/27/2023 |
| Orlando, FL | SNIC-SNA | 01/03/2024 | 01/13/2024 |
| Anchorage, AK | AK SNA | 01/01/2024 | 01/22/2024 |
| Houston, TX | Houston ISD | 01/13/2024 | 02/03/2024 |
| Birmingham, AL | AL SNA | 01/25/2024 | 02/15/2024 |
| Washington D.C | LAC- SNA | 02/10/2024 | 03/02/2024 |
| Hampton, VA | SNA VA | 02/23/2024 | 03/15/2024 |
2023 Edition of the SNS Study Guide & School Food and Nutrition Service Management Bundle
SNA is offering a SNS Preparation Resources Bundle which includes:
School Nutrition Specialist Credentialing Exam Study Guide – 2023 Edition
School Food and Nutrition Service Management for the 21st Century – 6th Edition, authored by Dot Pannell-Martin & Julie A Boettger
These interactive flashcards complement the SNS Study Guide and the School Food & Nutrition Service Management for the 21st Century, 6th edition textbook. The flashcards allow you to swipe through terms and definitions via desktop or phone randomly. Enhance your memory retention in preparation for the SNS Credentialing Exam. 
SNS Exam Recognized by the Commission on Dietetic Registration (CDR)
The SNS Exam is listed in the Commission on Dietetic Registration (CDR) Professional Development Portfolio (PDP) Guide under Certification for Alternate Recertification Periods, Activity Type 545: SNA, School Nutrition Specialist. Registered Dietitian Nutritionists and Nutrition and Dietetic Technicians, Registered (RDNs/NDTRs) who successfully pass the SNS exam after June 1, 2017 can earn CPEUs. The SNS exam has been approved for 75 CPEUs for CDR cycles ending through 2024 and 40 CPEUs thereafter. Instructions on how RDNs/NDTRs can receive a CPEU certificate for passing the SNS exam are included in the pass notification letter.
Maintaining Your SNS Credential
The SNS credential is valid for three years and may be renewed for additional three-year periods.
There is an annual maintenance fee to maintain the SNS credential. SNA will bill you annually for the maintenance, and in the third year, a renewal form will be mailed out. Renewal and maintenance notices are mailed three months prior to the expiration date.
To renew, the SNS professionals must complete the renewal form and pay the renewal fee. If audited, you will be required to submit documentation of 45 Continuing Education Units (CEUs) completed during the three-year credentialing period. SNA encourages SNS credentialed professionals to maintain 15 CEUs each year.
CEUs must fall under the four Key Areas of SNA's professional development programming and USDA Professional Standards: Nutrition, Operations, Administration and Communications/Marketing.
SNS professionals are responsible for maintaining their own CEU records. CEUs are earned for participating in job-related activities such as state and national conferences, workshops, online courses, webinars or in-service trainings that provide ongoing professional development.
Acceptable forms of documentation are:
Certificates of Completion
Copies of Rosters
College/University Transcripts
Training Tracker Grids
Registration Confirmation Letters
Program Agendas
MyAccount Record on the SNA website
Renew Online
You can pay your SNS Credential Maintenance online. Select your renewal/maintenance option in the shopping cart and please login to receive the applicable rate.
How to Earn Training Hours for Professional Standards
There are a number of resources at your disposal for earning CEUs.
Additional Training Resources
State agencies
School districts (back-to-school workshops and trainings)

Universities and colleges (including home study and correspondence courses)

Industry and allied organizations
CEUs can also be earned by:
Teaching a class (first time only): 1 CEU
Publishing an article in a national journal/magazine: 1 CEU
College credit conversion
1-Credit Course = 15 hours
2-Credit Course = 30 hours
3-Credit Course = 45 hours
Exam Site Request Form and Guidelines
Thank you for your interest in hosting the SNS Exam! Please review the Exam Site Request Form and Guidelines. An Exam Site Request form must be submitted to SNA at least 60 days prior to the exam date. The information on this form will be used to notify candidates of the specific exam location and time.
Contact SNA's Credentialing Staff at certsns@schoolnutrition.org for additional information or questions.
Pre-Approved Proctors 
You will need to assign a Primary and Secondary Proctor from a list of prospects who meet the requirements to proctor the SNS Credentialing Exam. Contact SNA's Credentialing Staff at certsns@schoolnutrition.org to request a list of pre-approved proctors for your state.
Proctors must submit to SNA the Proctor Affidavit (included in the Exam Site Guidelines) at least 60 days prior to the exam date.