Read the August/September 2022 Issue of School Nutrition Magazine
The latest issue of School Nutrition magazine not only introduces SNA's new president, Lori Adkins, MS, CHE, SNS, but it also celebrates the potential of each and every SNA member. Go ahead and get to reading—and feel empowered!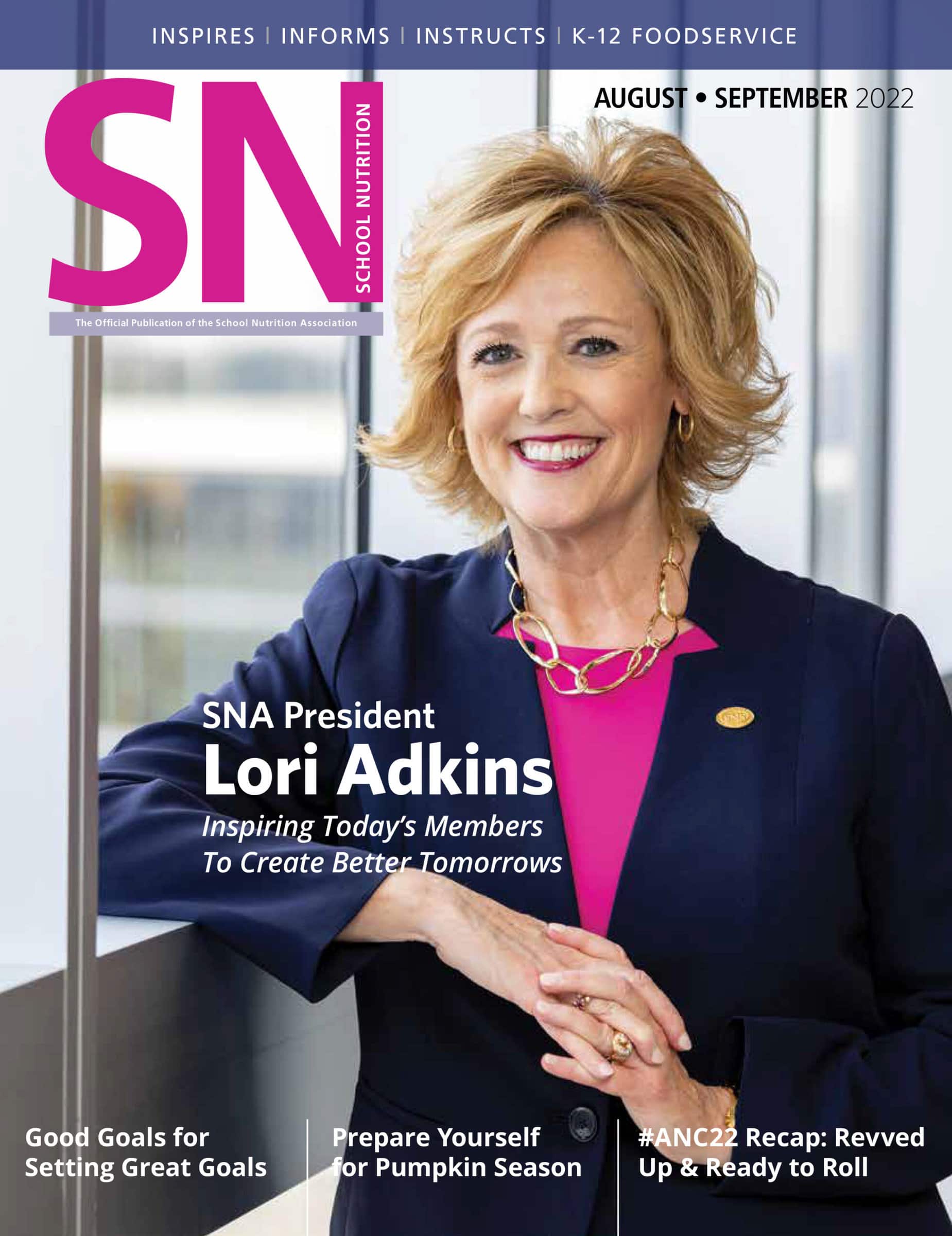 Meet SNA member Keba Laird, MBA, RDN, ACSM EP-C, SNS, who serves as the Child Nutrition Supervisor for Clinton (Miss.) Public School District.
Search or browse articles from the School Nutrition magazine archive.
Gain the Competitive Edge with School Nutrition Magazine
As the premier publication for the school nutrition profession, School Nutrition magazine is SNA members' go-to resource for information, inspiration and innovative ideas on important issues, both in and out of the cafeteria. By advertising, you'll not only promote your products and services to this important market segment via a reputable national magazine, you'll also be part of the movement to provide healthy meals to America's students.