Be part of advocacy in action when you attend SNA's Legislative Action Conference in the nation's capital.
March 5-7, 2023 |  Washington, D.C.
Due to overwhelming interest, registration for LAC is now closed and at capacity. At this point, we do not foresee the opportunity for a spot to open. That said, if you are in DC, you could consider checking onsite as there may be last minute no-shows. But please know that we cannot guarantee a spot.
Thank you for being a school nutrition advocate and your interest in attending LAC.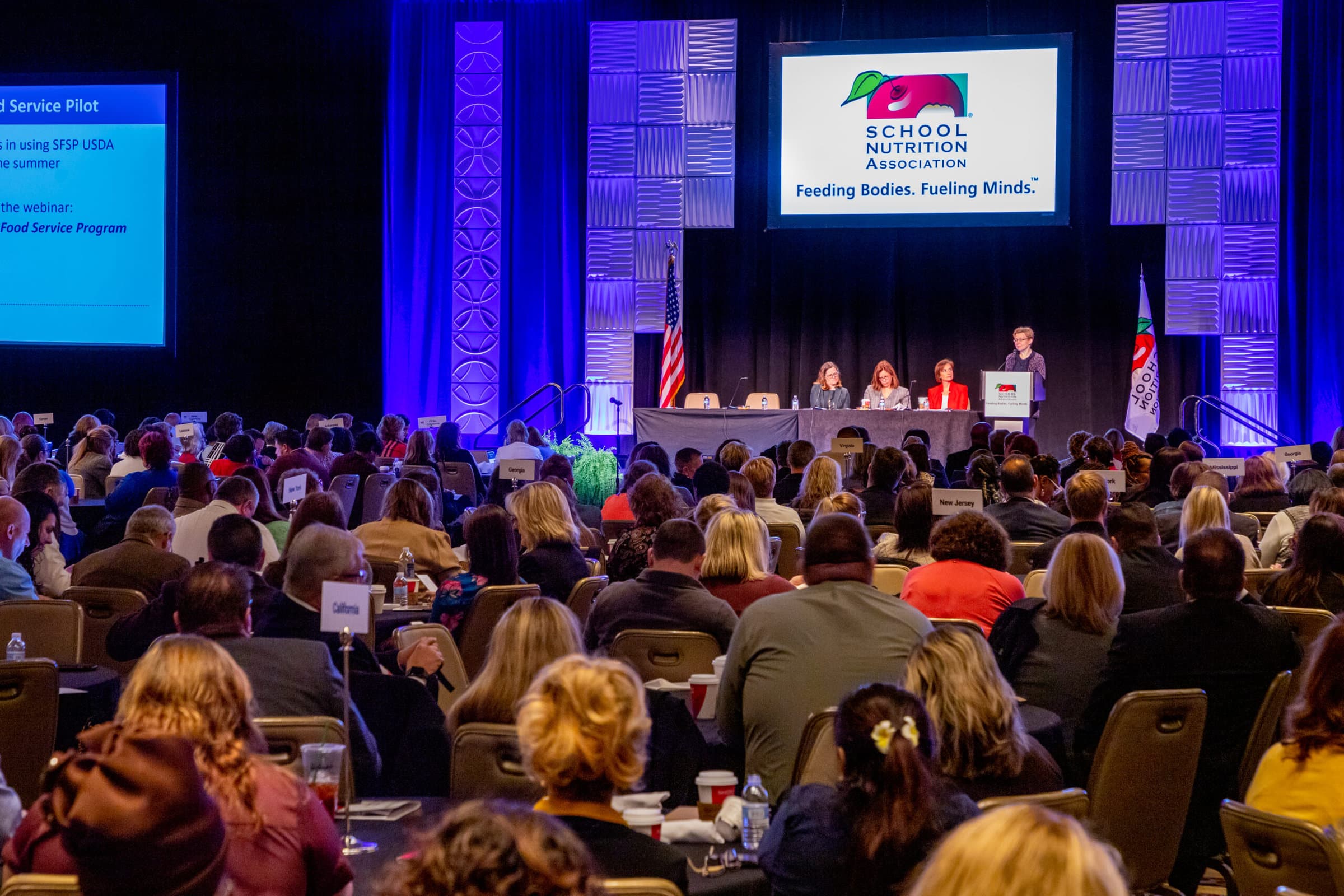 Right Time. Right Now.
The Legislative Action Conference (LAC) is one of SNA's most highly anticipated and informative conferences. LAC allows attendees to experience firsthand the inner workings of the democratic process, learn about current legislative and regulatory challenges facing school nutrition and advocate directly with their legislators.
Need help convincing your supervisor to send you to #LAC23? Click here to download a customizable letter sharing the benefits of attending the conference.
 SNA Political Action Committee Booth
With your help, SNA's Political Action Committee (PAC) works to support, educate and thank Congressional members who are involved in and passionate about SNA issues. Bring your questions and stop by the PAC table at LAC to learn more about how crucial your support is in helping to meet the PAC goals.
Continuing Education Units (CEUs)
SNA CEUs are aligned with USDA Professional Standards required annual training. Participants who attend the full conference will earn CEUs toward SNA's Certificate Program, the SNS Credential renewal and USDA Professional Standards. The Professionals Standards Tracking Grid will be available on the LAC23 app to help you keep track of your training.
CPEU Information for RDs AND DTRs
Registered Dietitians (RDNs/DTRs) can also earn CPEUs, but must follow a different process and the instruction document will also be available in the LAC app.  More specific questions about CPEUs should be sent to education@schoolnutrition.org. 
Courtesy Policy
Please be courteous to other attendees and speakers. Turn off all cellular phones and electronic devices during conference sessions.
| Location | Dates |
| --- | --- |
| Washington, D.C. | March 3-5, 2024 |
| Washington, D.C. | March 9-11, 2025 |
| Washington, D.C. | March 8-10, 2026 |
| Washington, D.C. | March 7-9, 2027 |
| Washington, D.C. | March 3-5, 2028 |