Be part of advocacy in action when you attend SNA's Legislative Action Conference in the nation's capital.
March 3-5, 2024 |  Washington, D.C.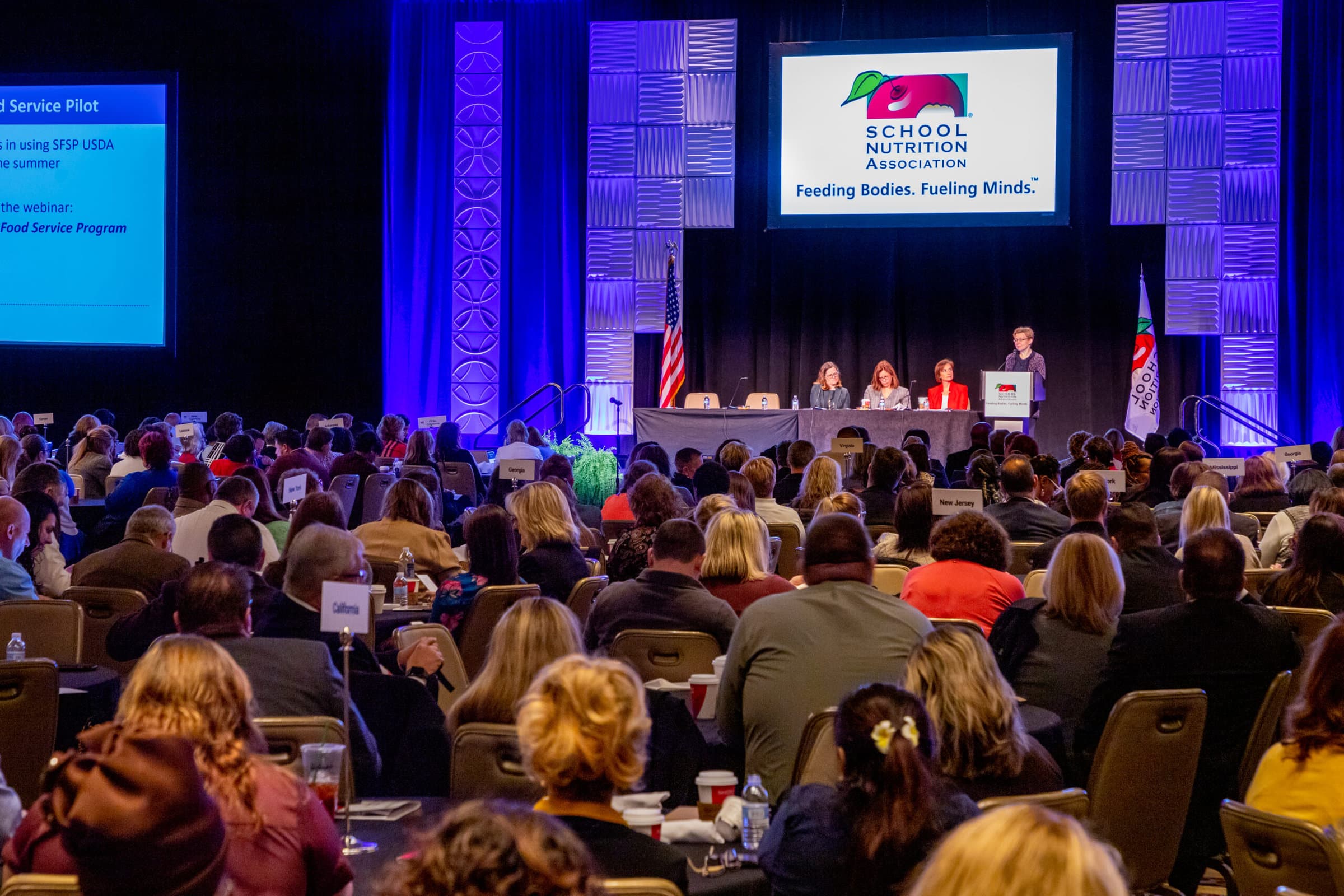 Event Details
Check for details about #LAC24 in late fall 2023.
Hotel and Travel Expand J.W. Marriott Washington D.C.
(Headquarters Hotel) Sponsorship & Advertising Expand
The Legislative Action Conference (LAC) is one of SNA's most highly anticipated and informative conferences. LAC allows attendees to experience firsthand the inner workings of the democratic process, learn about current legislative and regulatory challenges facing school nutrition and advocate directly with their legislators.
Sponsorship opportunities include: 
Conference Tote Bags. As the exclusive sponsor, your company will be top of mind throughout the year as all attendees continue to use these attractive, reusable bags during and after the conference in their daily lives.
Hotel Room Drops. Drop an item or collateral piece in the rooms of school nutrition operator attendees. One company each night: Sunday & Monday.
Conference Wi-Fi. Meeting attendees appreciate the opportunity to check their email and correspond with family and friends while away from home at LAC. Attendees will think of you when they access the complimentary conference wi-fi and look for login information in the conference learning journal.
Visit our sponsorship & advertising page for more information.
Future Meetings
| Location | Dates |
| --- | --- |
| Washington, D.C. | March 3-5, 2024 |
| Washington, D.C. | March 9-11, 2025 |
| Washington, D.C. | March 8-10, 2026 |
| Washington, D.C. | March 7-9, 2027 |
| Washington, D.C. | March 3-5, 2028 |