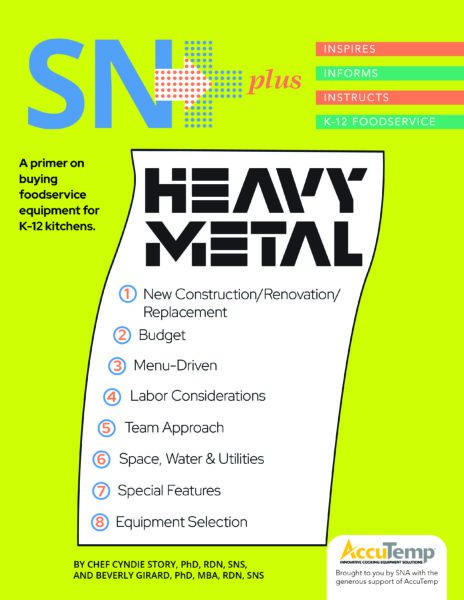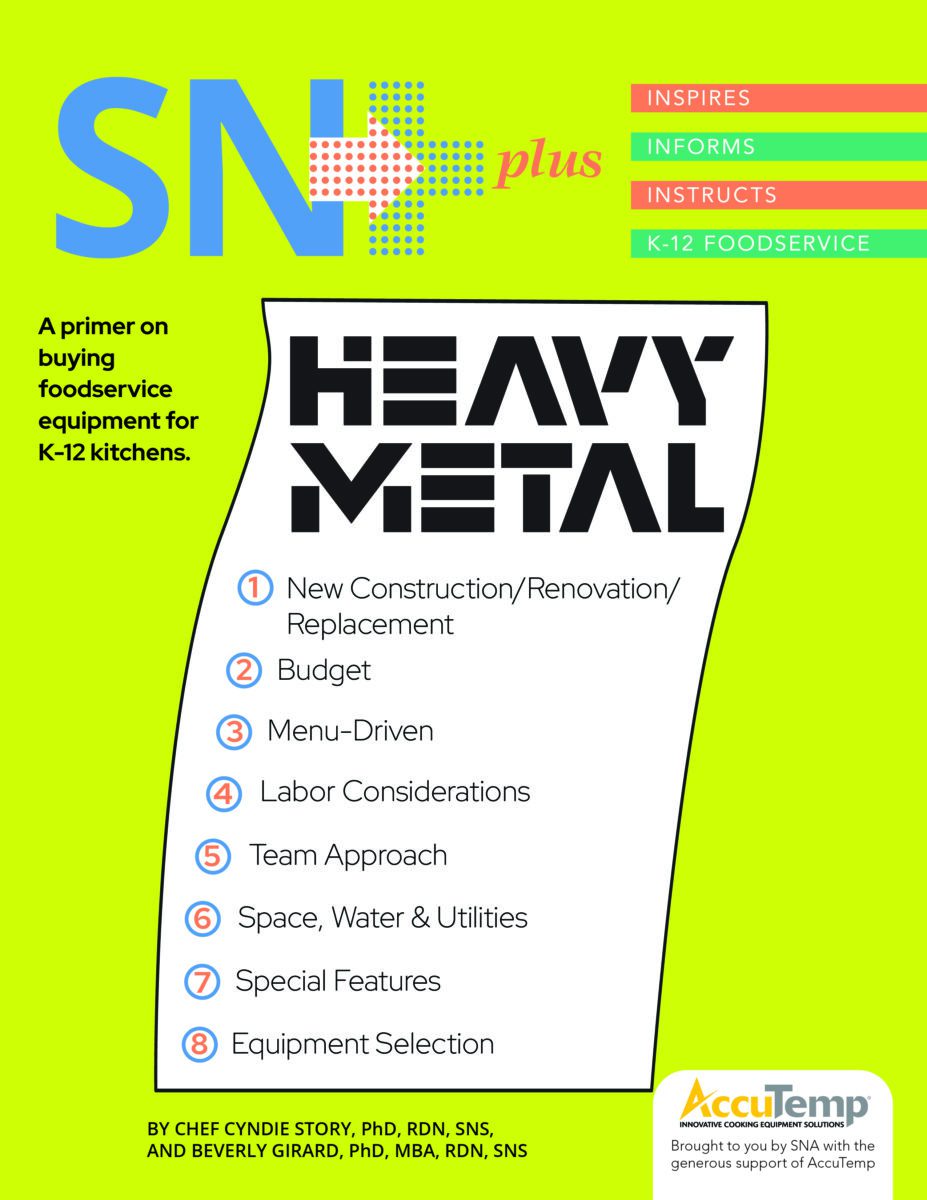 Not every piece of kitchen equipment is right for every school. Between aging facilities, new construction and increased expectations for scratch and speed-scratch, school nutrition professionals need to understand how to get the right pieces of equipment for their needs—and at the best value.
In the new SN Plus article, "Heavy Metal," long-time school nutrition leaders, Chef Cyndie Story, PhD, RDN, SNS, and Beverly Girard, PhD, MBA, RDN, SNS, have the top 11 tips for procuring equipment, as well as several category-specific insights. The article also previews the upcoming revision of the 2009 Facility Design and Equipment Purchasing for School Nutrition Programs manual published by the Institute of Child Nutrition.
If your kitchen's equipment is due for an upgrade, "Heavy Metal"—a digital bonus article from School Nutrition magazine—will give you an idea of where to start. Sharing is caring, so send the link to your school nutrition colleagues or print it out to circulate among your team.
For more great ideas, check out the SN Plus archive in SNA's online Resource Library.
School Nutrition thanks AccuTemp for its generous support in making this article available.