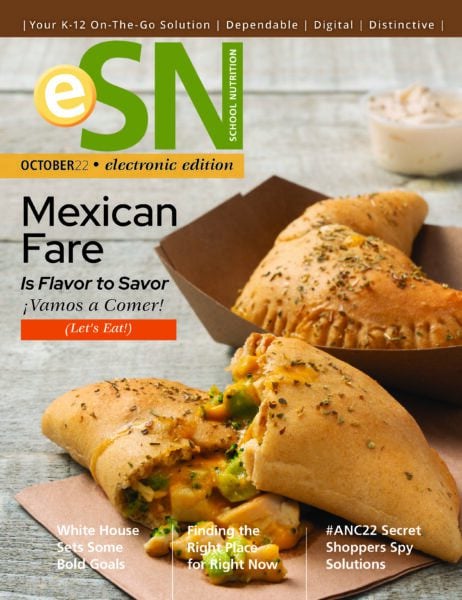 Let's talk a little bit about exploration. How adventurous would you say you are? Are you always on the lookout for new ideas, new opportunities, new ways of doing things? Do you have an insatiable hunger for excitement?
Sure, exploration isn't necessarily for everyone. Sometimes sticking with what you know and what you are comfortable with just feels right. But exploration offers many rewards, and even if you aren't an adventurous or curious person by nature, you might find the right inspiration within the pages of October's issue of eSN.
From a run-down of the new products that our Secret Shoppers found while canvassing the Exhibit Hall at ANC, to stories of some bold career moves made by our fellow school nutrition professionals, we're celebrating the benefits both big and small that come from a willingness to try something new.
Click here to read the latest issue (remember, you have to be logged into your SNA account!) Here's what's covered:
Carpe Diem! Any career change can be scary—some more so than others! That said, risk often leads to reward, as these daring professionals discovered when they explored new job options that seemed unusual, unobtainable or just outside their comfort zone. Their inspirational stories prove that if you "seize the day," you'll find growth and satisfaction you never thought possible.
Show & Tell. It's always exciting to have new options, and our Secret Shopper sleuths spent plenty of time checking out the latest introductions to the market at the SNA Annual National Conference (ANC) this past July in Orlando. They reported their favorite products that they see offering targeted solutions to timely problems. It's everything your foodservice team needs to be more efficient, get more accomplished, and provide more tasty nutrition to your students.
¡Vamos a Comer! (Let's Eat!) Although Mexican is one of the more popular global cuisines among the American population, how well do you really know genuine Mexican food? When so many recipes have been adapted and Americanized, it's not surprising that many U.S. consumers aren't as familiar with all the classic foods (and all their authentic flavor profiles) that are so significant in Mexican culture.