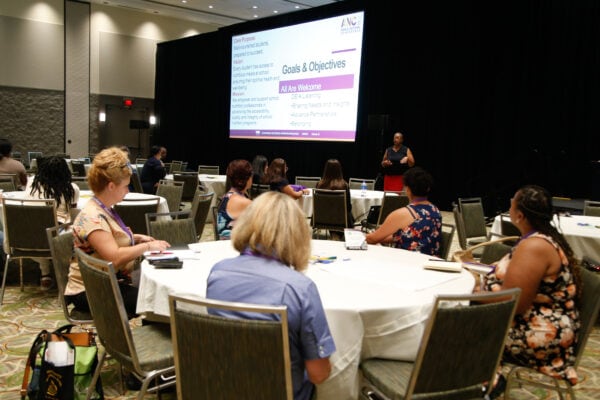 The Call for Proposals for the 2023 Annual National Conference (#ANC23) will close on November 4! SNA is looking for school nutrition professionals who are willing to share their expertise with the school nutrition community at next year's conference in Denver, Colo., from July 9-11, 2023.
#ANC23 is only as strong as its educational content. SNA knows what school nutrition topics are important to attendees, but we rely on school nutrition experts like you to inspire and share their processes and solutions at innovative educational sessions.
Find out all you need to know about speaker benefits, ANC session types and presentation guidelines here, and then submit your proposal before November 4, 2022, to be considered.
ANC's education sessions are only one exciting component of all the ANC has to offer. Discover more on the ANC website.