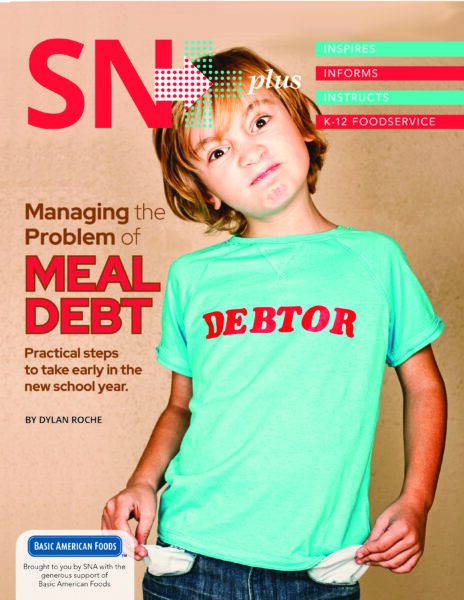 Unpaid meal debt in school nutrition operations had reached a crisis point even before the rise of COVID-19. Now, as districts begin a second year without the financial protection of federal waivers providing universally free meals—and as parents continue to face economic hardships in the wake of the pandemic and high inflation—school nutrition directors are braced to contend with the consequences of meal charges. Positive, proactive strategies are critical—and "Managing the Problem of Meal Debt," a new SN Plus article, identifies several steps.
Start the new school year on a firm financial footing by reviewing your meal charge policy, stepping up collection of meal applications and other strategies suggested in "Managing the Problem of Meal Debt," a digital bonus article from School Nutrition magazine. Sharing is caring, so send the link to school administrators and colleagues throughout the district.
For more strategies and solutions in K-12 foodservice, check out the SN Plus archive in SNA's online Resource Library.
School Nutrition thanks Basic American Foods for its generous support in making this article available.