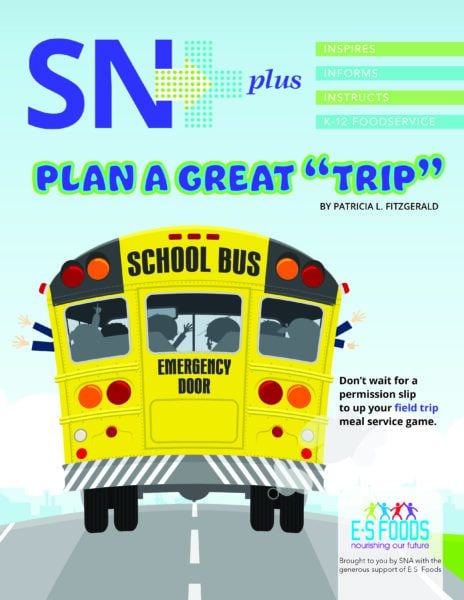 School field trips are among the most vivid memories students carry away from their K-12 years, but these unique educational excursions can be a source of immense frustration for school nutrition staff. It's not uncommon for trip leaders to fail to notify the cafeteria site manager that a significant number of students won't be showing up for school meals, throwing time, money and good food into the trash. On the other end of the spectrum, cafeteria managers also report occasions when teachers or advisers make last-minute requests (sometimes same-day!) for meals to go.
"Plan a Great 'Trip,'" a new SN Plus article, offers school nutrition professionals advice and strategies in the development of a field trip meal service program. By asking questions about annually scheduled events, you can create parameters for menus, packaging, ordering, delivery and payment that will work for the greatest number of situations. You can help ensure that students make lifelong memories from field trips—don't let their experience be compromised by hunger and crankiness! School meals on the go can make the difference.
Individual SN Plus articles are published periodically as extras to School Nutrition magazine's print and digital editions. You can read "Plan a Great 'Trip'" on your device or print out a hard copy. Share it with your team members! We simply ask that if you share it outside of the school nutrition community, provide credit to School Nutrition/School Nutrition Association.
This article will be accessible in the Resource Library on SchoolNutrition.org.
School Nutrition thanks E S Foods for its generous support in making this article available.