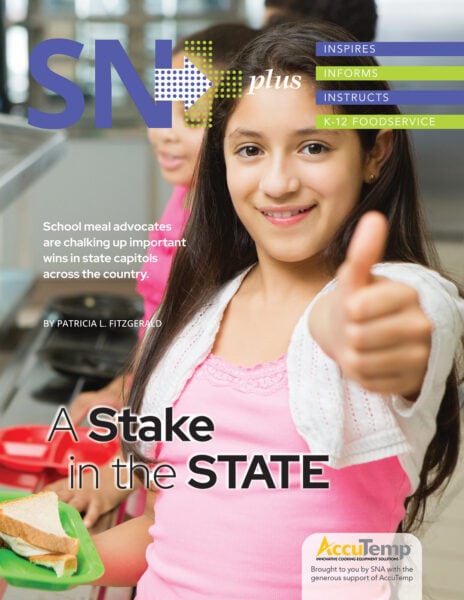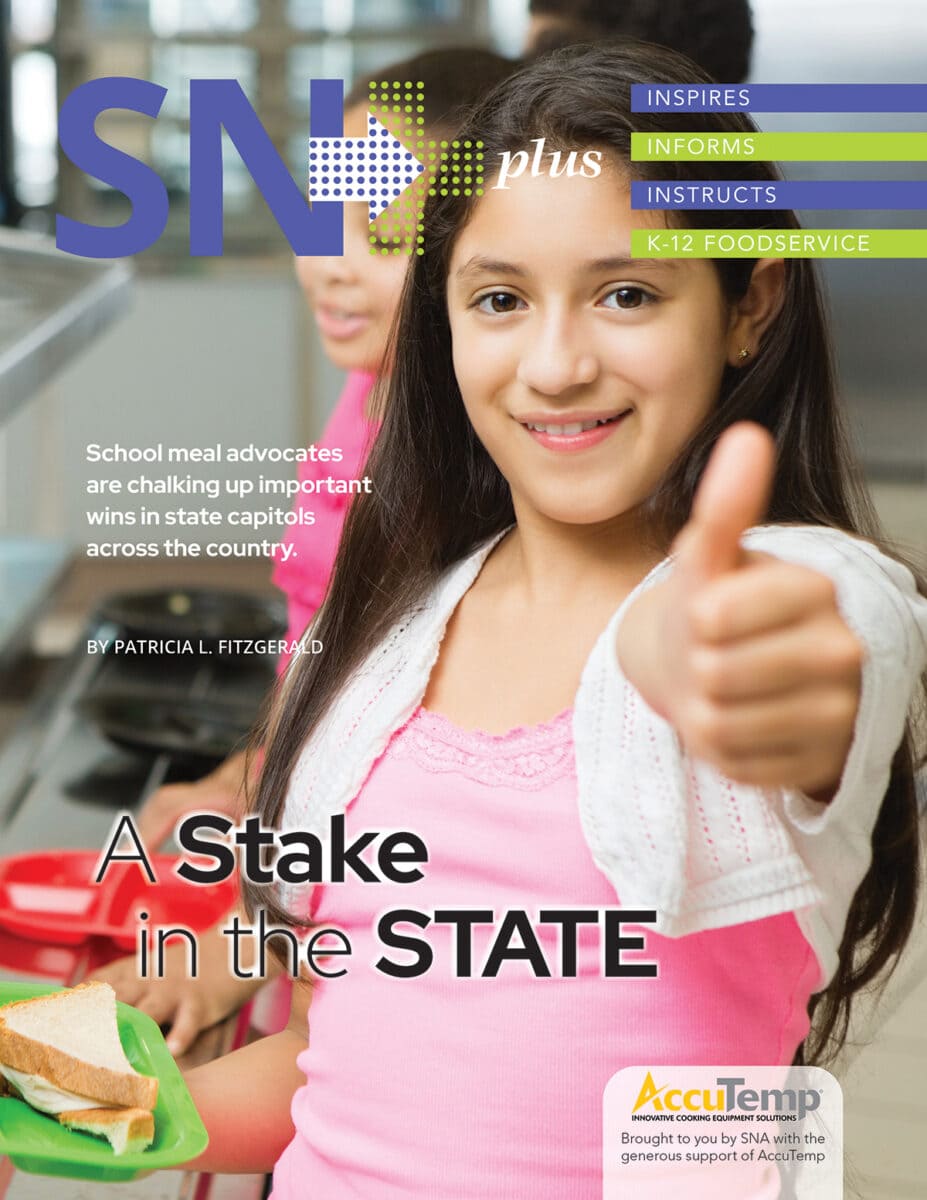 There is broad consensus that school meal programs have been—and continue to be—chronically under-funded in most communities. Year after year after year, SNA and its allies have appealed to the nation's lawmakers for more financial support, with advocates also pursuing options at the state level. With the recent expiration of pandemic waivers that provided meals at no-cost to all students, the timing is right to go for the big goal!
"A Stake in the State," a new SN Plus article, highlights the advocacy efforts of five SNA state affiliates as they work in partnership with allies to remove barriers that impede access to school meals. Expanding on a session presented at SNA's 2023 Legislative Action Conference, this article reviews recent achievements in California, Colorado, Maine, Maryland and Pennsylvania toward providing healthy school meals at no cost to all students. These brief recaps also feature reflections from five state leaders on the advocacy process.
Individual SN Plus articles are published periodically as extras to School Nutrition magazine's print and digital editions. You can read "A Stake in the State" on your device or print out a hard copy. Share it with your team members, as well as the allies you partner with in pursuit of advocacy priorities. We simply ask that if you share it outside of the school nutrition community, credit should be provided to School Nutrition/School Nutrition Association.
This article will be accessible in the Resource Library on SchoolNutrition.org.
School Nutrition thanks AccuTemp for its generous support in making this article available.