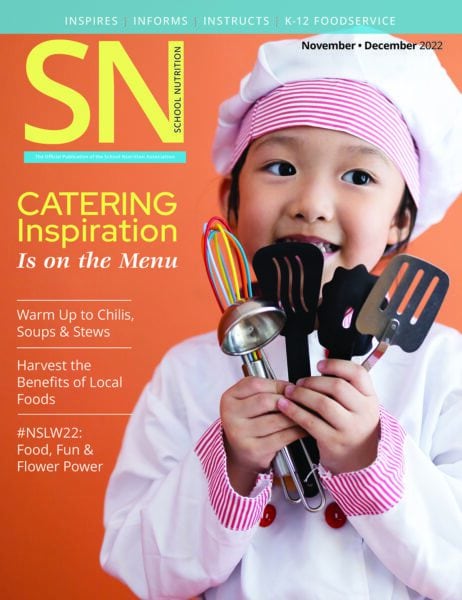 You probably already know that food is about much more than just nourishing our bodies. Yes, our primary goal is always to provide the students within our school districts with the nutrients they need to grow, learn and excel at everything they encounter during the day.
But you also know a good meal serves other purposes! It can bring people together, add to a celebration and provide comfort. In the November/December issue of School Nutrition magazine, now available to read online, we're taking a look at ways foodservice programs at school districts across the country have launched catering programs to provide nourishing, tasty, celebratory, mood-boosting, incentivizing refreshments at events—not only for students, but adults, too. Plus, in many cases, these catering programs are helping these operators generate extra funds, too!
In this month's issue, you'll find:
Read the November/December 2022 issue of School Nutrition today!