New and Renewed: Strategic Solutions for Impactful Cafeteria Spaces
Sometimes your approach to foodservice is like food itself—fresh is best, and you never want to let it get stale. This month, we're taking a look at fresh strategies you can take to improve your foodservice space, incorporate new products or resources, or simply rethink your approach to how you've always done things. We hope you feel as inspired as we do!
Log into your SNA account and take a look at our coverage found in the November/December 2023 edition of School Nutrition. Here's what you'll find:
You Can Design on a Dime: It doesn't have to be expensive to make your cafeteria a place where your team feels a sense of professional pride and your students feel welcome and comfortable.
Designs on Facility Design Success: When working with foodservice designers, your input matters, and we've got insight from the experts on how you can collaborate for the best possible result.
The Most Wanted List: We asked 10 school nutrition operators what they would want, big or small, for their school's program if money and space were not an issue, and they offered some great ideas.
Secret Shopper Showcase: From tools to treats, these 12 items were favorites for our team of Secret Shoppers exploring the Exhibit Hall at this year's ANC.
Food Focus: Breakfast for Lunch: Offering breakfast for lunch is a great way to mix up the menu and not only get students excited about new flavors but also give you a chance to experiment.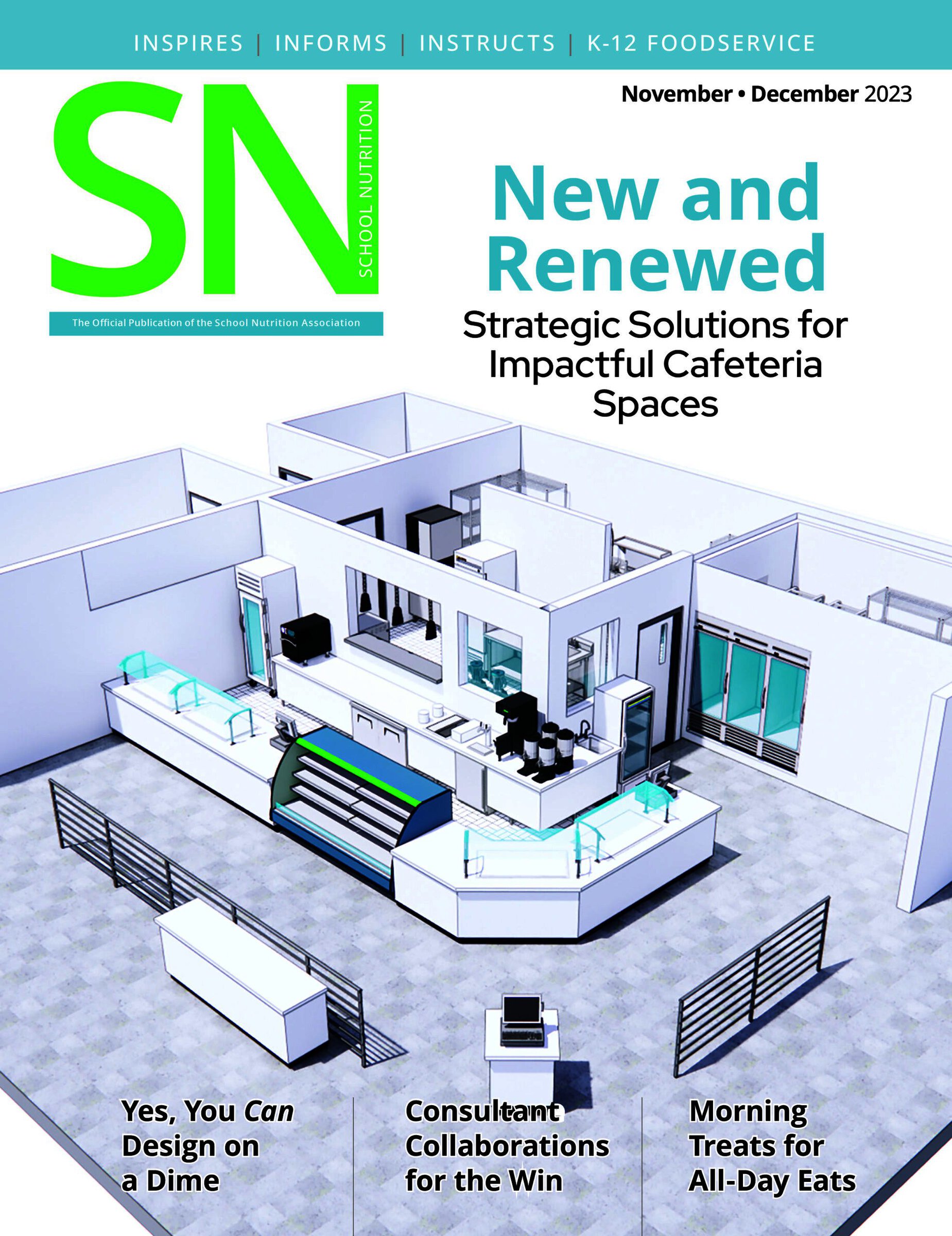 Get Access to School Nutrition
If you're an SNA member, sign in now to read the articles. If you are not a member, join to get access to all of the great content in School Nutrition!
Gain the Competitive Edge with School Nutrition Magazine
As the premier publication for the school nutrition profession, School Nutrition magazine is SNA members' go-to resource for information, inspiration and innovative ideas on important issues, both in and out of the cafeteria. By advertising, you'll not only promote your products and services to this important market segment via a reputable national magazine, you'll also be part of the movement to provide healthy meals to America's students.