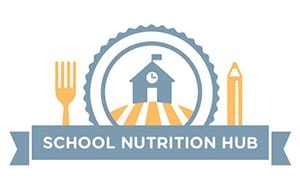 The School Nutrition Foundation (SNF) collaborated with Share Our Strength on "Schools as Nutrition Hubs." Schools operating as Nutrition Hubs are those that participate in and maximize all federal child nutrition programs available, in addition to the National School Lunch Program, includes school breakfast, afterschool meals and summer meals. Schools as Nutrition Hubs help provide kids with access to the nutrition they need during the school year and in the summertime. School nutrition programs benefit too by creating important synergies to improve participation and revenue generation, reduce costs, and ensure overall sustainability.
Check out the tools and resources available to support your program expansion!
Schools As Nutrition Hubs Reports
Schools as Nutrition Hubs Best Practices and Case Studies
Share Our Strength and SNF partnered to create Schools as Nutrition Hubs to talk about the business strategy to reducing childhood hunger. Read up on best practices to expanding and sustaining all aspects of school nutrition programs to both feed more children, and become more financially sustainable.
Afterschool Meals Resource Guide
Share Our Strength and SNF partnered to create Three Meals A Day: A Win Win Win: A Guide to Starting and Improving Your Afterschool Meals Program. This resource helps operators who want a better understand of afterschool meal programs.
Hear from a SNA Member Warren DeShields from Bridgeton Public Schools (N.J.) on how he began a supper program in his district.
Operational tools at your fingertips!
Today is #GivingTuesday! Both the School Nutrition Association (SNA) and the School Nutrition Foundation (SNF) are inviting you to participate…
---
Contact: Diane Pratt-Heavner, 703-576-7526, media@schoolnutrition.org ARLINGTON, VA – The School Nutrition Foundation (SNF), the charitable arm of the non-profit School Nutrition Association…
---
As school nutrition professionals continue to navigate the supply chain disruptions, School Nutrition Foundation and No Kid Hungry are looking to further understand the challenges experienced by a key pillar of the school nutrition network—Distributors. We are conducting Listening Sessions to gauge distributors' thoughts around the evolving school nutrition segment.
---