Whether she is at work serving Maryland's Prince George's County Public Schools' scholars as Food and Nutrition Specialist II or volunteering on the School Nutrition Foundation Board, Patrice "Pia" Puertollano, RD, tries to bring enthusiasm, creativity and organization to everything she does. "I want to give people room to grow, flourish and have autonomy in their job. But you also need to balance that with constructive feedback," she says. Puertollano shares more perspectives with School Nutrition.
California Dreamin'
I wanted to be a cosmetologist when I was a kid, but I obviously didn't do that! Through most of college, I didn't know what I wanted to do for a career until my mom warned me, "You're about to graduate; you need to figure it out!" Browsing through the course catalog, I realized that I could complete the requirements for a nutrition degree in the time I had left—Mom wasn't paying for my schooling forever!
After I graduated from Cal State Long Beach, I started as a diet tech at a hospital before moving to San Diego for an opportunity to work for the WIC [Women, Infants and Children] program, where I stayed for about six years. Around the time that I was preparing to sit for my registered dietitian (RD) exam, I learned about an opening for a nutrition specialist at Poway Unified School District. I am a product of that school system, and once again, it was Mom encouraging me to apply. I got the job as their first nutrition specialist—this was around 2004, when more dietitians were coming into school nutrition—and then passed the RD exam. I have been in school foodservice ever since.
Growing up, no one suggested, "You can be a dietitian in a school district." I didn't even know this profession existed, but I love it! School nutrition combines community nutrition— teaching kids how to eat healthfully, preventing disease and promoting healthy lifestyles—with the business of foodservice, which I also really enjoy. Looking at numbers and figuring out how to do things better, how to improve operations, how to maximize our budget—I appreciate those aspects of my job, as well as the nutrition responsibilities. I get to be an advocate for this profession, letting students know that this is a great job!
On Leadership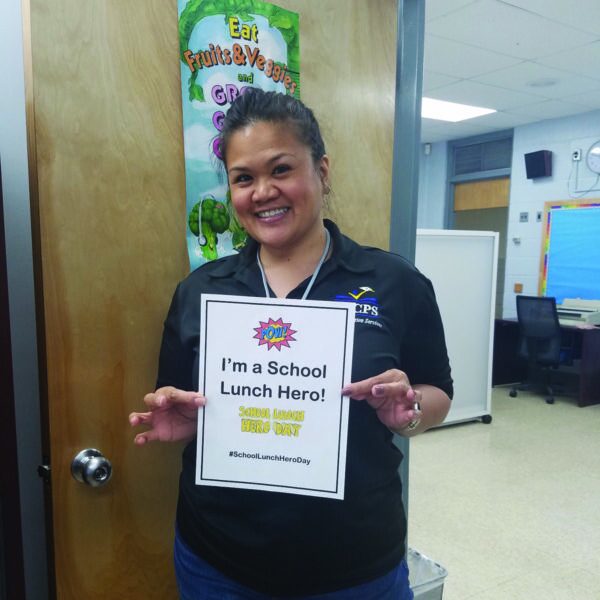 One of my strengths is understanding that some things take time to grow—you must plant the seeds. Talk about it, establish goals and collect feedback to gain buy-in. I'm also very organized and a planner. If I convene a meeting, I'll create an agenda in advance and then follow up afterward with written notes. I'm committed to this style of communication because I think it keeps everyone on track and it provides transparency and accountability. Finally, I'm a creative problem-solver. I think all these traits together help me home in on what needs to be done and focus on moving forward.
Although I've been an association member pretty much since the beginning, my involvement in the national organization deepened once I moved across the country to Maryland. At Prince George's County Public Schools (PGCPS), we are close to SNA's national Headquarters and regularly participate in special programs and events, such as Industry Boot Camp. As a large, diverse program, we're always willing to share what we're doing with others.
When the opportunity arose, my director encouraged me to serve on the School Nutrition Foundation (SNF) Board of Directors. I love SNF's focus on being helpful to Association members, building our SNA community through scholarships and being responsive to changing needs. I've been thinking about how to raise the profile of SNF's "Monthly Maverick" auto-donation program. It's an easy, "set it and forget it" way to support a profession that's near and dear to my heart.
COVID-19 has meant few occasions to connect in person, but I'm looking forward to the return of in-person conferences to let people know about the Foundation and what it does for them, as well as what they can do to support it and their fellow SNA members.
Pointing the Way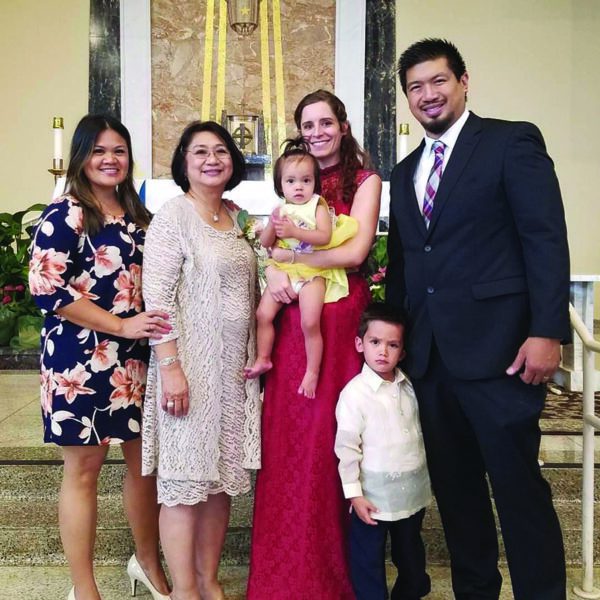 My supervisors, Lou Lewis at Poway and Joan Shorter here in PGCPS, have been important mentors, giving me a lot of autonomy, while being responsive whenever I have a question or need some feedback. I've been allowed to do my job because I do it well, but they have always been available for guidance. Lou, a military guy, role-modeled organizational skills and Joan lets me fly, putting a lot of trust in my work.
In terms of how I lead and mentor, our staff meets on a regular basis; we discuss expectations and create goals. I want them to be able to flourish and do their job "their way," but I also use my guidance to ensure consistency. When I visit a school site, I'm there to encourage people, not to find problems or write anyone up. I want to help staff find solutions to problems. I'm always asking myself, "What tool can I create that will help someone do their job better?"
Like many other districts, our employees have worked so hard through the pandemic. For School Lunch Hero Day, I created a video collage of photos of their amazing efforts and spirit. It was the right time to boost morale with the hero message.
We must take care of our staff, because they are on the front lines with students and parents, reflecting who we are as a department. Caring for them and recognizing them is critical— and that's very much in line with what SNF offers.
What's Next?
I love what I do right now! Sometime in the future I'd like to be a director— maybe for a smaller district, or even go back to California. Right now, I want to learn more about school meal programs, continue networking and develop creative solutions to raise the profile of school meals, the people who prepare them and SNA and SNF.
As told to Christina Uticone, an SN contributing editor based in Houston.
30-Second Bio
Hometown: San Diego (Childhood); Alexandria, Va. (Current)
Years in School Nutrition: 15
Education: B.S., Dietetics & Food Administration, California State University at Long Beach; Master's, Business Administration and Management, University of Phoenix
Title: Food and Nutrition Specialist II, Prince George's County Public Schools
Program at a Glance: The second-largest district in Maryland, with ~135,000 students, 60% free/reduced- eligible (pre-COVID) and more than 200 school sites. Administers federal programs for lunch, breakfast, summer, supper and snacks.
SNA Leadership: School Nutrition Foundation Board of Directors (2020-22)
Family: Parents, brother Reggie and sister-in-law Marie, nephew Pierre (7) and niece Madeleine (5), plus "lots of" aunts, uncles and cousins