By her own admission, Maria Eunice, SNS, was a shy, quiet child who didn't seem destined for a career in leadership. While growing up in Gainesville, Fla., the town she still calls home, Eunice recalls that she would sit at the back of the room and hope she wouldn't be called on, despite her mother's encouragement to be more assertive. It turns out, though, that you don't have to be outspoken to cultivate leadership skills—Eunice joined the Girl Scouts and, through dedication and preparation, worked her way up to the Gold Award, an honor equivalent to Eagle Scout. Her mother's lessons in assertiveness served her well in the long run, too, Eunice says, and it has all come together to produce a career focused on innovation, collaboration and, yes, leadership. For her work, Eunice was honored as the FAME 2021 Golden School Foodservice Director of the Year.
Staying Ahead of the Curve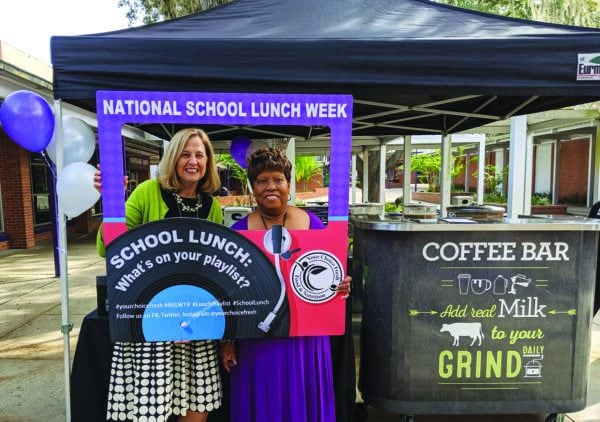 I started my foodservice career in hotels. Although I excelled and was promoted, the many hours that were required meant that I didn't have a life. I learned that Broward County (Fla.) Public Schools had an opening for a supervisor and decided I was ready to give up the "glamorous" life of hotels and restaurants to try schools. I didn't know what I was getting into, but I instantly loved the purpose of feeding children and the diversity and challenge of the position.
After reconnecting with my high school sweetheart and getting married, we eventually made our way back to Gainesville and then I took a supervisor position with nearby Alachua County Public Schools. Eight years later, I was promoted to director after my predecessor retired, and I am now in my 15th year running the department.
I'm always working on being creative; I never want to be stagnant. This means continually looking for new ways to innovate and elevate our program. Long before federal requirements were set, we got rid of our fryers and spearheaded nutrition standards for snacks and beverages. These were initial steps in what eventually led to our "Your Choice Fresh" brand for the school meal department.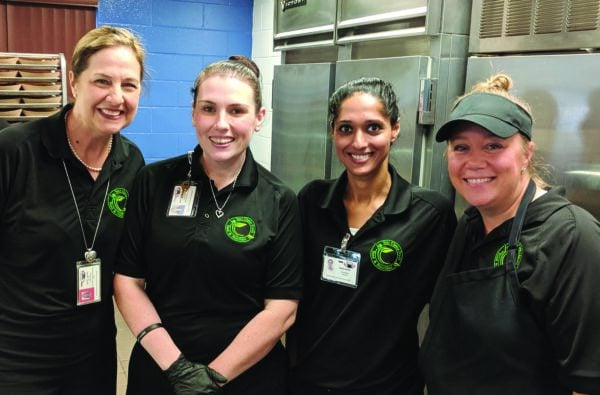 The brand promotes a healthy school environment that is "for students, by students." It focuses on various elements of food, presentation, service/dining areas and customer service. At each school, we provide healthy, appetizing meals in a place students want to eat daily. Student taste testing helps ensure that our meals and a la carte offerings are a hit before they appear on the menu. We've also updated uniforms and improved the cafe lighting, line appearance and serving areas. Plus, we've upgraded menu item packaging. Over the years, we've added more meal programs (supper, catering, farm-to-school), along with initiatives for greater meal customization opportunities, such as our popular On the Point! food truck.
Overall, the "Your Choice Fresh" initiative fills me with the most pride, because it is one of the most innovative, all-inclusive programs that we have accomplished—so far. It's important to me that the people in our community know that what we're doing is so different from the school lunch of their memories. It has always been my goal to change the image of school lunch.
A Silent Supporter
Chinese philosopher Lao Tzu said, "A leader is best when people barely know he exists; when his work is done, his aim fulfilled, they will say: 'We did it ourselves.'" This is how I to try to lead—by hiring great people, listening to their ideas and seeking their input. We implement programs together, and they are empowered in seeing how our program has developed. My supervisors and I encourage staff to make school nutrition a career, not just a job, and we offer a career ladder program to help them do it. We want them to love it.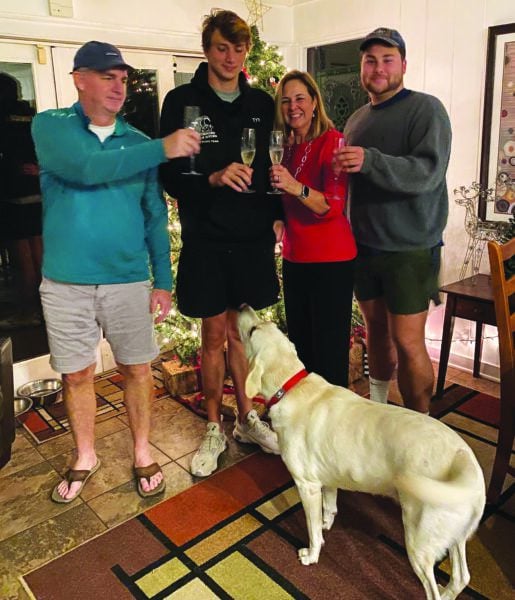 I believe it is critical to set an example as a leader, but it is also critical to empower your team. Instill a sense of pride in them and make sure you listen to and implement their ideas. I rarely make a decision without getting with the team and asking for their thoughts.
The late Jane Wynn, a Broward County director and SNA Past President, gave me my start in this amazing profession. I learned so much from her—how to support your team, be innovative, be a strong leader and listen and lead by example. The Florida School Nutrition Association (FSNA) established an award in her honor recognizing excellence in leadership. I was honored, along with Lora Gilbert (Senior Director of Food and Nutrition Services for Orange County Public Schools), as the first recipients of this award. It was such a privilege to receive the award in her memory!
Facilitating Success
I plan to continue here in Alachua until retirement. I want to continue to introduce innovative initiatives that keep our program on trend. However, I'd like to do some consulting as a next step, post-retirement. The unique thing about this profession is that we are not competitors; we're all open to sharing ideas and being a supportive network for each other. It's interesting to talk to directors who are new, and I'm happy to make them feel comfortable—I feel great about that. I've learned a lot over my many years in the profession, and I think I could help districts that might be struggling or need additional assistance.
30-Second Bio
Hometown. Gainesville, Fla.
Education. Master's degree, Florida International University
Title. Director of Food and Nutrition Services, Alachua County Public Schools
Program at a Glance. 58 sites, 30,400 students, 310 employees, $24 million budget, 51% free/reduced
SNA Leadership Highlights. Florida SNA Administrative Supervisory Chair, Professional Development Chair
Family. Husband Rich (married 25 years), children Sean and Nicholas, dog Duke and cat Anita