Through a diversity of experiences working at various levels of operation and administration of the federal child nutrition programs for more than 20 years, Lena Wilson, RD, SNS, has gained a deep appreciation for school nutrition and all that comes with it. Get a glimpse of her path from district director to the Texas Department of Agriculture, her leadership priorities and the legacy she hopes to leave to others working in this profession.
Finding Her Way
I have always been very interested in nutrition and earned the registered dietitian credential. I initially worked in a clinical setting and then as a manager in the Women, Infants and Children's (WIC) program. After I had my own child, I was invested in what she was eating as she grew and learned. Eventually, my passion led to work in school nutrition at the district level, which I enjoyed for more than 12 years. I was the director of the fastest-growing district in Texas between 1998 and 2007, and even earned one of the three initial District of Excellence distinctions from SNA!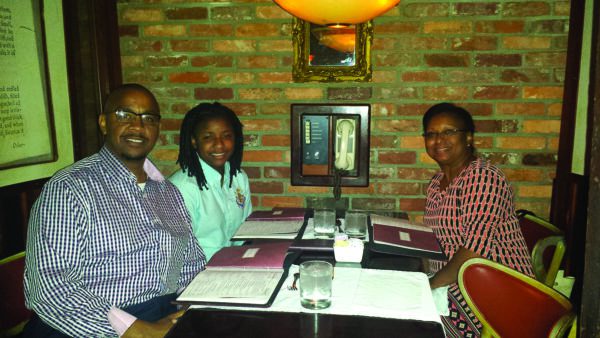 I began to engage more with efforts that informed the importance and power of state legislation to address underserved communities. I also admired the role of the state agency to support others working toward a mission of feeding kids. I decided to leave district operations and joined the Colorado Department of Human Services as the Food Distribution Programs Manager. Later, I was promoted to Division Director, responsible for USDA Foods distribution, along with oversight of the Supplemental Nutrition Assistance Program (SNAP) and Electronic Benefit Transfer (EBT) programs. Once I transitioned to serving in the government, understanding the impact of state agency roles, I was hooked.
Today, I am an Assistant Commissioner for Food & Nutrition for the Texas Department of Agriculture, overseeing all activities related to compliance with regulations for various child nutrition feeding programs in Texas. And I could not be more grateful for such a huge and rewarding responsibility.
The multiple relocations associated with my career path were challenging, but they helped mold me. Each change made way for new opportunities and exposure to a wide variety of philosophies, priorities, procedures and outcomes. My varied experiences required flexibility and agility to manage ever-evolving requirements, but these skills continue to help me every day.
Leading By Example
Leadership for me was a natural inclination cultivated by years of hands-on experience in caring for my siblings and other members of my large family. Being brought up this way, I learned I could help others succeed by nurturing and enhancing their individual talents. Professionally, my priorities are to lead by example and empower others to grow and explore various areas of interest. I consider myself a participative leader, preferring to work alongside my team, even in the trenches when necessary.
Leadership provides an incredible opportunity to influence others while providing guidance and mentorship in pursuit of shared goals and objectives. That's one reason why I strongly support SNA training initiatives, and why I was gratified to be asked to serve on the 2021-24 Strategic Planning Committee to develop the future direction for the national organization.
Looking back, so many of my professional experiences have exceeded my expectations, providing opportunity and flexibility to get involved in various aspects of the evolving school nutrition profession. I've also been blessed with inspiring relationships. Throughout my career, I learned what to do—and what not to do—from some exceptional mentors. Their guidance helped me develop my emotional intelligence and better position myself as a role model for others. I continue to try to pay that support forward, always on the lookout for opportunities to build up others. My professional portfolio is one of growth, vision and enlightenment, and I get excited when I'm able to help others succeed as they begin their own journeys in the nutrition field.
Links in a Legacy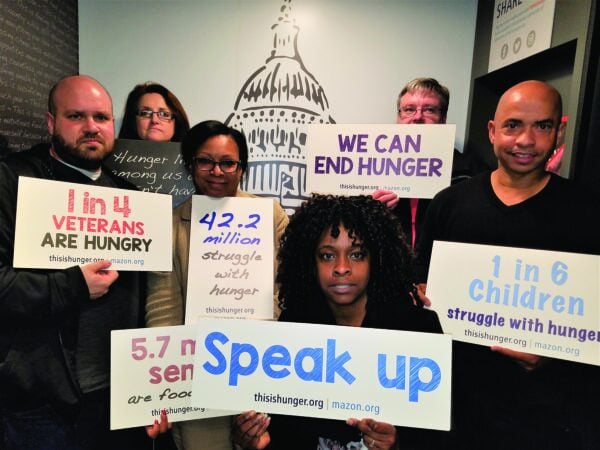 It's difficult for me to identify my "greatest" achievement, as I don't usually focus on my personal accomplishments. If I had to choose, one of the more notable successes involves helping to change a Colorado state policy that ultimately increased access to food benefits exponentially, thereby decreasing food insecurity across the state. As is the case with many progressive changes, this initiative initially sparked conflict and was met with resistance by local governments. But as time went on, innovation prevailed and concerns were addressed and resolved through a combination of stakeholder education and collaboration.
This accomplishment reflects what I ultimately want to achieve: I want to leave a legacy that highlights my positive work to eliminate food insecurity, improve child nutrition programs and mentor others to achieve professional goals and objectives. I live to serve, and I hope that commitment is something that continues to inspire others long after my career comes to a close.
In the short-term, my next goal is to support Texas school districts in transitioning back to some kind of normalcy in our post-COVID world. The pandemic reshaped the routine operations of school nutrition programs in many ways, but despite the negative aspects, new ideas and approaches emerged. School nutrition professionals are embracing innovation and exciting technologies to become stronger than ever!
30-Second Bio
Hometown. Lake Charles, La. (Childhood); Austin, Texas (Current)
Education. Master of Science, Management, Lesley University, Cambridge, Mass.
Title. Assistant Commissioner for Food & Nutrition, Texas Department of Agriculture
Responsibilities at a Glance. Responsible for the compliance and monitoring of the administration of child nutrition programs, including Food Distribution Programs and the National School Lunch and School Breakfast Programs
SNA Leadership Highlights. SNA 2021-24 Strategic Planning Committee; President, Texas Association of School Nutrition (2011-12)
Family. Married for 26 years with one wonderful daughter