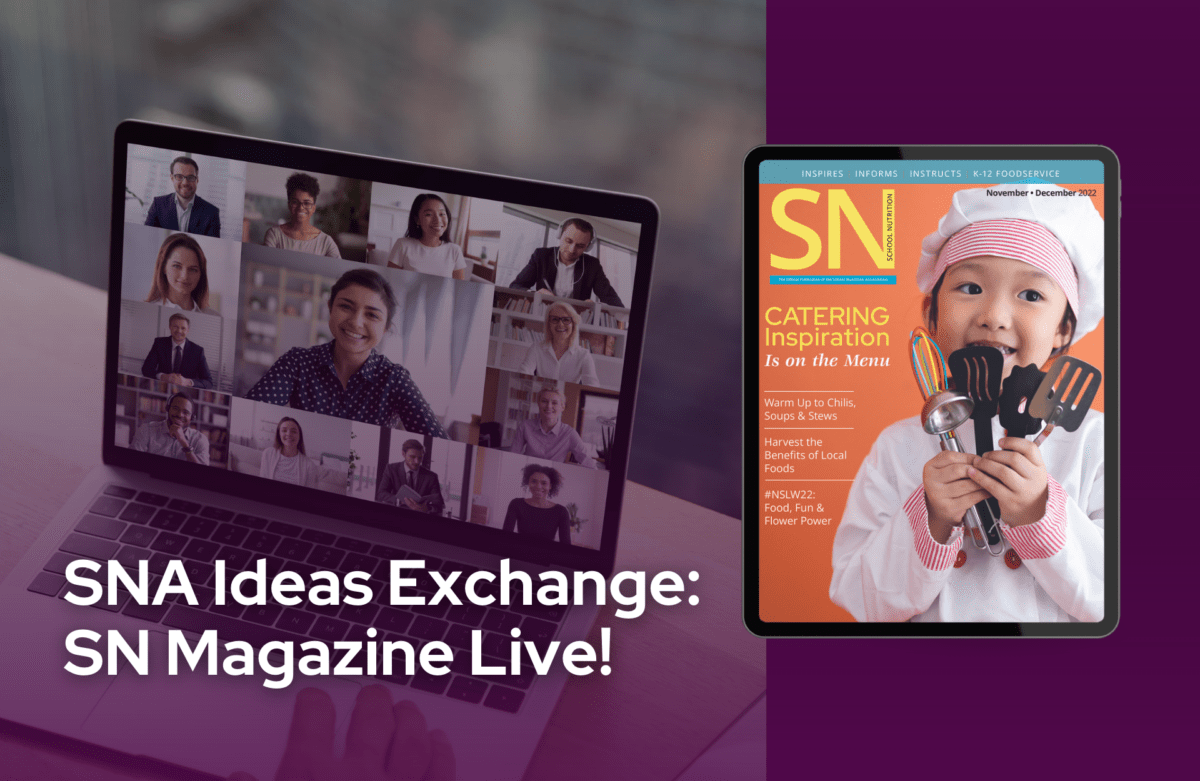 2 p.m. Thursday, December 15, 2022
Register Now
Join SNA staff to discuss topics from the latest issue of SN Magazine. For the first time, SNA will be holding a "Virtual Magazine Club" to discuss the latest issue! This month's topic: Catering. Hosted on Zoom, this will be facilitated discussions and NOT like a traditional webinar. Please come and be a part of this Ideas Exchange—read up before joining! Click Here to read the article, "The Cafe Caters," the focus of this month's discussion.
Earning CEUs
SNA CEUs: 0.5 – 1.0
Key Area 3: Operations
Key Area 2000: Operations
Key Topic 2200: Serving Food
This website will not be available on-demand.
Speakers
Kelsey Casselbury
Content Director
School Nutrition Association
Lori Danella, MS, SNS
Director Nutrition Services
Lee's Summit R-7
Lori Danella, MS, SNS
Director Nutrition Services
Lee's Summit R-7