Reimagining & Reshaping the Future of School Nutrition Professionals: A Design Thinking Approach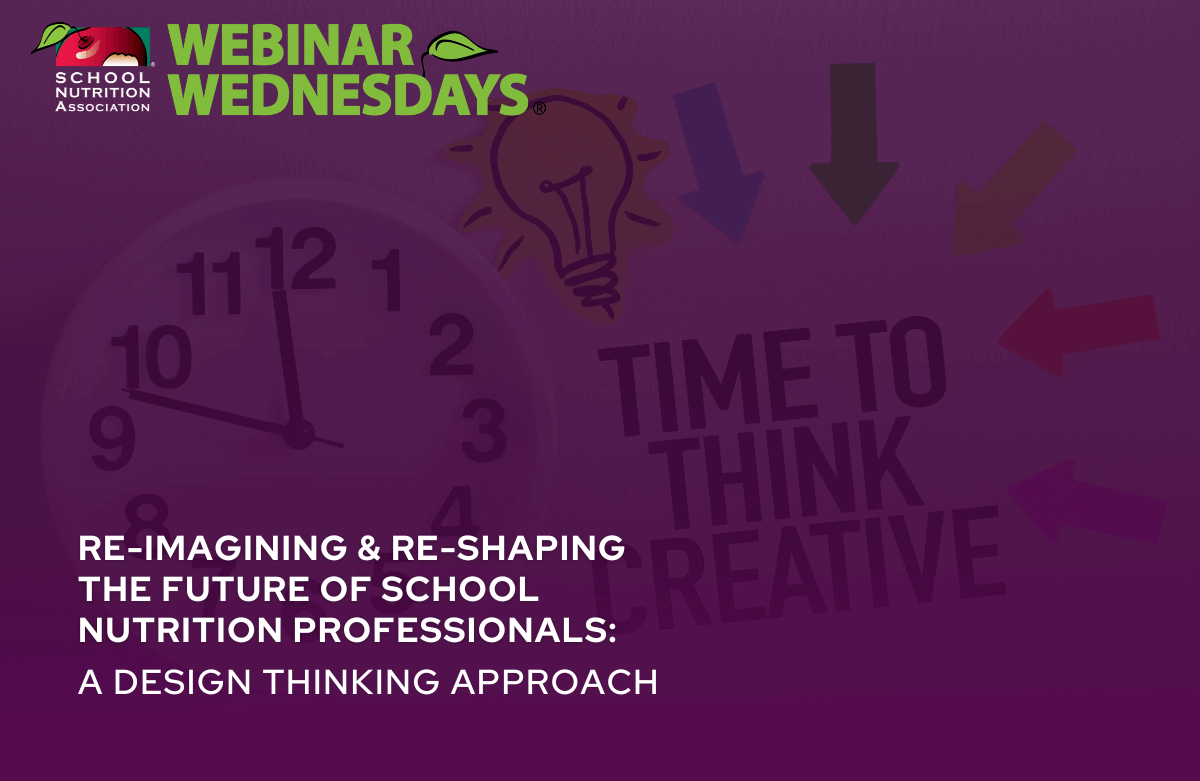 2 p.m. EST Wednesday, March 22, 2023
Register Now
The purpose of this design thinking and creativity tools session is to give you an opportunity to expand your creative thinking and problem-solving ability. This executive summary on creativity gives you research-based tools that will reveal the creative genius that lives within you, and will empower you to impact the world in profound ways.
LEARNING OBJECTIVES

Develop a foundational understanding of design thinking methodology, creativity tools and techniques so that you can leverage your own inherent creativity strengths and help unlock the creativity of others.
Understand how to apply design thinking principles to your current position and work environment.
EARNING CEUs
SNA CEUs: 1.0
Key Area 3000: Administration
CPEUs for RDNs and NDTRs
Coming Soon!
Speakers
Evelyn Williams 
Prior to joining the McDonough School of Business as a Teaching Professor in the Management Group, Professor Williams was a Professor of Practice for the Business School at Wake Forest University for five years, teaching leadership and organizational behavior courses in the graduate and undergraduate programs. She was also the Associate Vice President of Leadership Development for the University and in this role taught courses in the areas of leadership, developing high performance teams, communication and design-thinking for the College and Medical School. Before teaching at Wake Forest, Professor Williams was the Director of the Center for Leadership Development and Research (CLDR) Leadership Laboratories at Stanford University, Graduate School of Business and over her five year tenure taught some of the Schools most popular electives and required leadership coursework.