Each year, SNA recognizes all state presidents through the President's Award of Service, in honor of Thelma Flanagan. SNA understands the commitment and dedication individuals who act as State President make to SNA, school nutrition, and the children SNA members serve every day.
Do State Presidents Need to Apply to Win?
2023-24 State Presidents: please submit your State Association Plan of Action Form to SNA Headquarters by December 15, 2023.
How Will State Presidents Be Recognized?
State Presidents will be recognized for their year of service to SNA and the state association by receiving a mailed certificate.
What Are Potential State Initiatives to Undertake to Ensure a Successful Year?
As a state leader, you will find ample opportunity to enhance your leadership skills throughout the Annual Plan. Each state can design an energized plan that empowers members to be involved and supports SNA's Strategic Plan, resulting in stronger school nutrition programs across the country. Consider SNA's strategic goals as you plan your year ahead:
Strategic Goal I: Professional Development
Strategic Goal II: Advocacy
Strategic Goal III: Membership & Community
Strategic Goal IV: Governance & Operations
Who was Thelma Flanagan?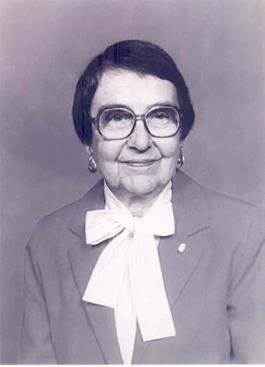 The President's Award of Service, in honor of Thelma Flanagan, is named after Thelma Flanagan, who was a SNA pioneer and Past President. Throughout her long child nutrition career, Thelma Flanagan championed high professional standards for all SNA members. She promoted ongoing member training as the key to the development of quality school meal programs. In addition, she encouraged long-range vision and challenged members to adapt to change and raise the bar, in order to move student nutrition programs forward.
How to Apply
State Presidents: Please submit your State Association Plan of Action Form to SNA Headquarters
Submission Deadline
December 15, 2023
2023
Amanda Bridges-Dunn, Alabama
Trevor Bridgewater, SNS, Alaska
Cynthia T. Gammon, M.S., Arkansas
Jennifer Davis, SNS, California
Molly Brandt, RD, SNS, Colorado
Erin Perpetua, Connecticut
Amanda Nask, MS, RD, SNS, Delaware
Alyssia L. Davis Wright, Ed.S., Georgia
Anji Branch, B.S., SNS, Idaho
Michele Hepner, Illinois
Christine Clarahan MS, RDN, SNS, Indiana
Billie Veach, Iowa
Karla Capansky, Kansas
Leah Feagin, SNS, Kentucky
Lucretia Jones Hertzock, MS, RD, LDN, SNS, Louisiana
Whitney Thornton, Maine
Megan Doran, SNS, Maryland
Mary Darnton, SNS, Michigan
Cheryl Pick, CDM, CFPP, Minnesota
Keba Laird, EdD, MBA, RDN, SNS, ACSM EP-C, Mississippi
Linda Webster, Missouri
Renata Nichols, FSD, Montana
Shelia Sanford, Nebraska
Rhonda A Peckham, SNS, New Hampshire
Hallie Berutich, RD, SNS, New Jersey
Marie E. Johnson, SNS, New Mexico
Caitlin Lazarski, MS, RD, SNS, New York
Ruth McDowell, MS, North Carolina
Cindy Hogenson, RDN, North Dakota
Janelle Brunswick, SNS, Ohio
Shonia Hall RPS, SNS, Oklahoma
Debby Webster, SNS, Oregon
Megan Schaper, SNS, Pennsylvania
Donna Davis, South Carolina
Rhonda Ramsdell, CDM, CFPP, South Dakota
Peggy Hamby, Tennessee
Darin Crawford, MBA, Texas
Candace Parr, CHES, Utah
Harley Sterling, SNS, Vermont
Edwina Forrest, MBA RD, SNS, Virginia
Caitlin Harrison, NDTR, Wisconsin
Gina BlackBurn, Wyoming
Lora Gilbert, MS, RD, SNS, FADA, Florida
Wendy Weyer, RD, SNS, West Virginia
2022
Donette Worthy, Alabama
Sandra Ponte, Alaska
Nicole Mesche, California
Amy Faricy, Colorado
Kate Murphy, Connecticut
Caitline Gee, Delaware
Jud Crane, Florida,
Emily Hanlin, Georgia
Becky Elmore, Idaho
Kevin Harris, Illinois
Stacie Light, Indiana
Richard Hampton, Kansas
Jack Miniard, Kentucky
Terry Charles, Louisiana
Tina Fabian, Maine
Barbara Harral, Maryland
Jennifer Mattison, Michigan
Carrie Frank, Minnesota
Jimmy Buchanan, Mississippi
Eenie Dreschel, Missouri
Tammy Wham, Montana
Karee Nielsen, Nebraska
Cory Smith, Nevada
Morgan Tahan, New Hampton
Marie Johnson, New Mexico
Donna Rivellio, New York
Dana Edwards, North Carolina
Dana Reith, North Dakota
Tiffany McCleese, Ohio
Pamela Suyematsu, Oregon
Mimi Barrios, Pennsylvania
Cindy Jacobs, South Carolina
Dave Tolliver, South Dakota
Karen Andrasi, Texas
Amy Woolsley, Utah
Scott Fay, Vermont
Andrea Early, Virginia
Marcia Wagner, Washington
Irene Pawlisch, Wisconsin
Dawndrea Daly, Wyoming
2021
Tonya Grier, Alabama
Susan Lampert, Alaska
Stephen Protz, Arizona
Jo Anna Spradlin, Arkansas
Johanna Jenkins, California
Kara Sample, Colorado
Erica Biagetti, Connecticut
Colleen Carter, Delaware
Roy Pistone, Florida
Tessany Lockhart, Georgia
Brenda Nagasawa, Hawaii
Rebecca Elmore, Idaho
Jill Mosher, Illinois
Leeanne Koeneman, Indiana
Mandy Vincent, Iowa
Karla Capansky, Kansas
Terina Edington, Kentucky
Alisa Roman, Maine
Terri Smith, Maryland
Susan Murray, Massachusetts
Diane Golzynski, Michigan
Mary Jo Lange, Minnesota
Jeremy Berry, Mississippi
Sarah Chellberg, Missouri
Louise Chandler, Montana
Karee Nielsen, Nebraska
Cory Smith, Nevada
Amy Cassidy, New Hampshire
Jaqueline Mermer, New Jersey
Janet Sanchez, New Mexico
Susan Bell, New York
Kristen Bealler, North Carolina
Emily Karel, North Dakota
Jennifer Bujak-Hirsch, Ohio
Gayle Leader, Oklahoma
Becki Wicks, Oregon
Gina Giarratana, Pennsylvania
Wanda Knight, South Carolina
Lynn Dunker, South Dakota
Vickie Dunaway, Tennessee
Michael Francis, Texas
Kayleen Anderson, Utah
Karyl Kent, Vermont
Sandra Stokes, Virginia
Janis Campbell-Aikens, Washington
Amanda Mcpherson, West Virginia
Michael Gasper, Wisconsin
Natalee Gaylord, Wyoming
2020
Jennifer Gilbert, Alabama
Sue Lampert, Alaska
Rick Hall, Arizona
Jo Anna Spradlin, Arkansas
Polly Houston, California
Shannon C. Solomon, Colorado
Ernie J. Koschmieder, Connecticut
Julie A. Kirby, Delaware
Lori Dornbusch, Florida
Cheryl Jones, Georgia
Anita Brower, Idaho
Kristin Voigts, Illinois
Dee Anne Orick, Indiana
Shelly Mohr, Iowa
Josh Mathiasmeier, Kansas
Catherine E. Hettmansperger, Kentucky
Lucretia Hertzock, Louisiana
David J. Roberts, Maine
Kristen Sudzina, Maryland
Thomas Houle, Massachusetts
Carolyn E. Thomas, Michigan
Vickie J. Speltz, Minnesota
Laura E. Bounds, Mississippi
Sarah Chellberg, Missouri
Louise Chandler, Montana
Lora Harders, Nebraska
Cory Smith, Nevada
Donna Reynolds, New Hampshire
Margaret M. DeBlasi, New Jersey
Rachel Martinez, New Mexico
Mark Bordeau, New York
Frederick Robert Gilbert, North Carolina
Michelle Wagner, North Dakota
Krystia M. Hess, Ohio
Krista Neal, Oklahoma
Becki Wicks, Oregon
E. Nichole Taylor, Pennsylvania
Sharon Hunt, South Carolina
Liz Marso, South Dakota
Vonda Bradford, Tennessee
Melissa Bryan, Texas
Kenneth B. Crawford, Utah
Marci Lexa, Virginia
Tiffany Curran, West Virginia
Jesse Bender, Wisconsin
Denise Kinney, Wyoming