Patron Program
The SNA Patron Program is designed to increase your organization's interaction with school nutrition professionals. As an SNA Patron, your company will enjoy greater exposure and access to school foodservice professionals nationwide. All segments of the foodservice industry are encouraged to join this program.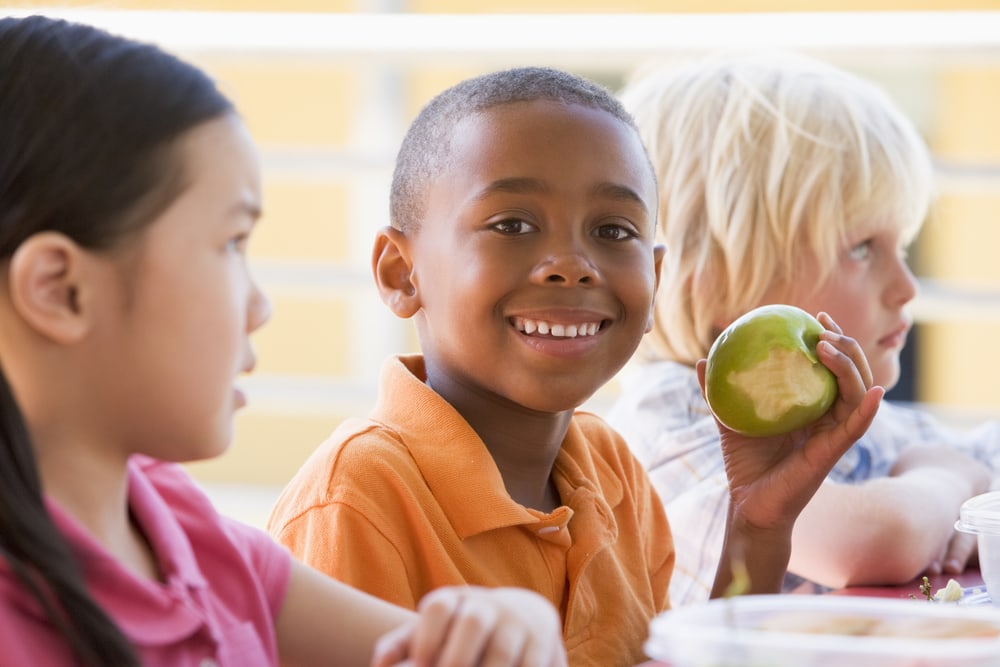 National Dairy Council has been a SNA Patron Member for decades. Personally, I find a lot of value in the Patron Program with the benefits being far-reaching within our organization—especially the membership benefits allowing access to Association research, School Nutrition magazine and meeting registration benefits and discounts. This keeps us informed on the current school nutrition environment and how we can best support schools.
— Katie Bambacht, RDN, LDN, SNS - VP School Nutrition, National Dairy Council
Membership Benefits



Corporate Membership included ($995 value)




All employees will receive Industry Insider, a monthly e-newsletter designed just for Industry Members
Every employee receives access to the members' only section of SNA's website (access to directories; list of state school foodservice conferences; Tuesday Morning, a weekly newsletter on legislative activities; and the Journal of Child Nutrition and Management)

Complimentary association research
Annual listing in School Nutrition Magazine
SNA Patron Logo to use for promotional purposes
Tag line for promotional use "Supporting school nutrition professionals and the children they serve."


Exclusive Annual Meeting with SNA President, SNA Board of Directors (in-person)


Three (3) Exclusive Quarterly Forums with SNA Board of Directors and top directors (virtual)


Company listing with logo and link to company webpage on the SNA website



New! Nourishing Minds: The SNA Thought Leadership Series (virtual)



The SNA Thought Leadership Series, an exclusive Patron benefit that gives our industry partners access to influential experts as they share their expertise and insights, empowering you to stay at the forefront of developments shaping school nutrition policies and practices.


Concierge Service – dedicated SNA staff to assist you as needed.


Annual Financial Report on SNA & SNF investments (conference registration, advertisements, ANC exhibit booth, sponsorships, SNF donations/sponsorships, etc)




Meeting Registration Benefits & Discounts



One School Nutrition Industry Conference registration ($1,000 value)


One Legislative Action Conference registration ($680 value)


Two complimentary registration to any of SNA's virtual conferences (excluding online webinars)


Receive the industry member registration rate for all SNA meetings


One complimentary registration to attend SNA's Spring or Fall School Nutrition Boot Camp($699 value)



Magazine Subscriptions & Advertising Discounts



Five subscriptions to School Nutrition Magazine ($450 value)
10% discount on advertising in School Nutrition Magazine


6-week window for Patrons Only (first right of refusal/top placements)

Complimentary & Discounted Membership Lists



School Nutrition Industry Conference attendee list
Legislative Action Conference attendee list
Annual National Conference attendee list
All SNA Virtual Conference attendee lists (excludes online webinars)
35% discount on inFOCUS (membership) list rentals

ANC Exhibit Booth Benefits

One complimentary 10-by-10 foot exhibit space ($2,950 value)
Priority booth space selection prior to non-Patron exhibitors
Five additional name badges ($500 value)
Exhibit Hall booth signs identifying Patrons
Dedicated GES exhibitor Service Executive Support
Expedited empty crate return at close of show


Recognition listing in the ANC Exhibitor Discovery Guide and onsite signage


Five tickets to the Final Event ($500 value)



Foundation Contribution and Benefits

$1,500 contribution is tax deductible
SNF Friends logo for use in your organization's promotional material
Donor listing in ANC Exhibitor Discovery Guide and School Nutrition magazine.
See Our Current Patrons List