School Nutrition: The Food Issue
Every child's food journey is different—but you have influence in the way your students approach their food journey. This month's Food Issue of School Nutrition looks at all the creative ways encourage, influence and support students' in discovering their preferences.
Log into your SNA account and scroll down to read this month's articles, view the digital issue or download a PDF of the magazine to print or share. Here's what's covered:
In This Issue
A School Lunch Trend Trifecta. Why are charcuterie, elote (aka Mexican street corn) and hot sauce are such a hit with students? These lunch trends are adaptable to meet your school's needs/resources, plus they encourage adventurous eating.
Entice with Spice. Banish blandness from your cafeteria by using the flavors and aromas of global spices, which will help you create authentic, flavor-forward menu items that will pique students' curiosity.
Fantastic Food Photography. Ever prepare a meal that looked so good you wish you could just show it to the world? An experienced photographer shares his tips for capturing food in all its eye-catching glory.
Food Focus: The Enduring A-Peel of Citrus Fruits. Pucker up to promote the sweet-and-sour taste of citrus fruits among your students. There are all kinds of ways to enjoy oranges, grapefruit, tangerines and other citrus delights both as part of a meal or as a nutritious snack.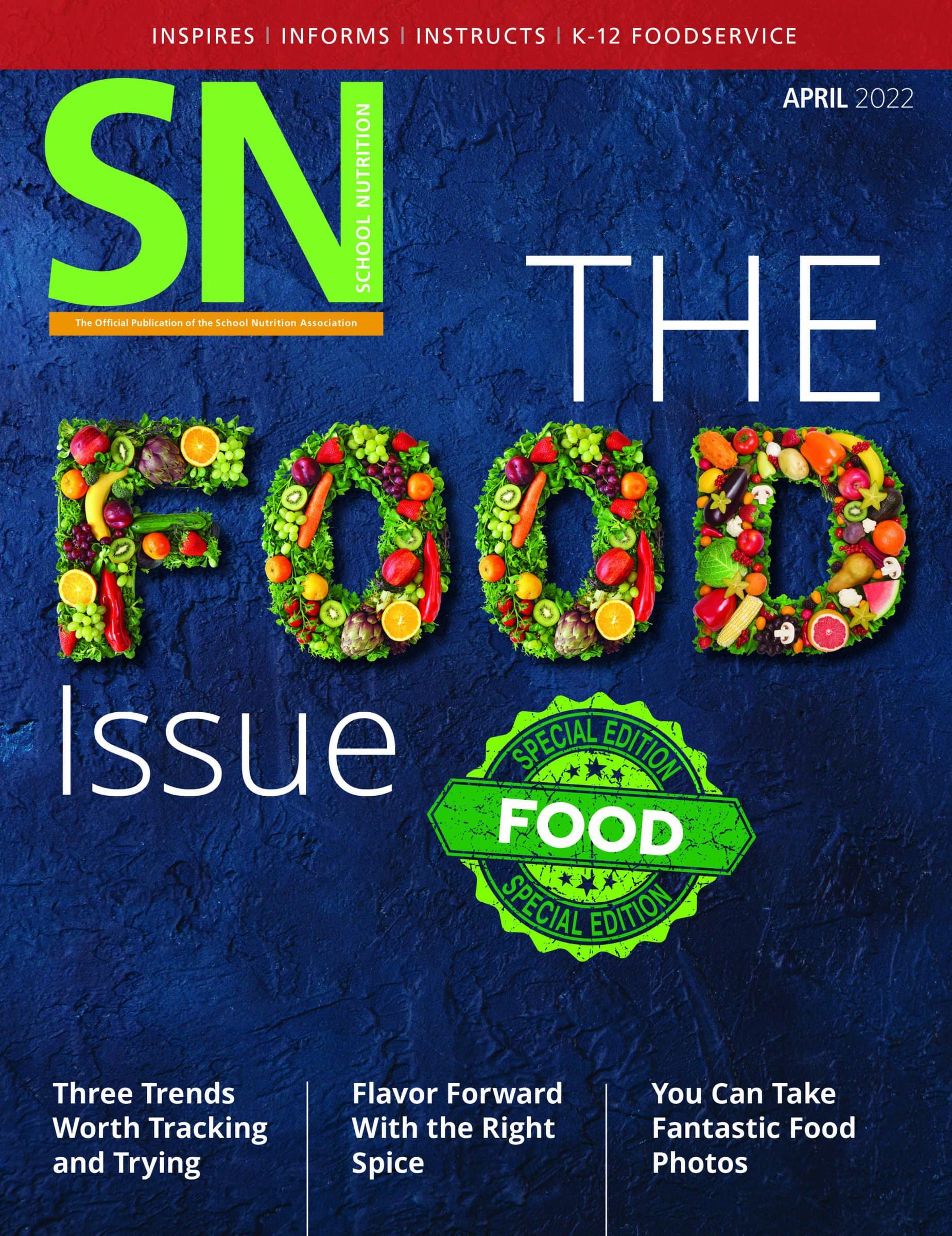 Get Access to School Nutrition
If you're an SNA member, sign in now to read the articles. If you are not a member, join to get access to all of the great content in School Nutrition!
Gain the Competitive Edge with School Nutrition Magazine
As the premier publication for the school nutrition profession, School Nutrition magazine is SNA members' go-to resource for information, inspiration and innovative ideas on important issues, both in and out of the cafeteria. By advertising, you'll not only promote your products and services to this important market segment via a reputable national magazine, you'll also be part of the movement to provide healthy meals to America's students.