Welcome to School Nutrition Association's Annual National Conference!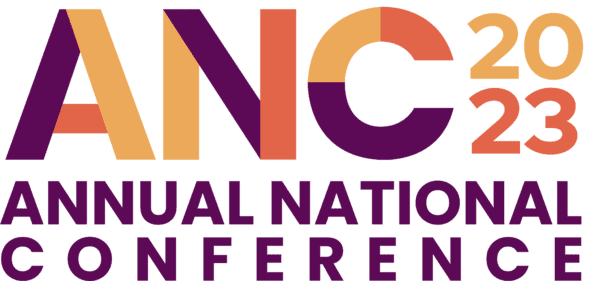 More than 6,500  school nutrition professionals from across the country will gather in Denver from July 9-11 to preview new products and healthy menu options for their school cafeterias and find solutions to persistent labor, supply chain, financial and regulatory challenges facing school meal programs. ANC features exhibit booths from 320+ companies and partner organizations, 100+ education sessions, culinary demonstrations and networking events.   
Click on the links below for information on the conference and school meal programs:  
ANC press release

, detailing how the conference will help school nutrition professionals improve student meal service and address ongoing challenges.
School Meal Trends & Stats

, including the number of meals served, income eligibility for free and reduced-price meals, data on supply chain issues, benefits of school meals & more.

 

SNA's 2023 Position Paper

, urging Congress to permanently increase school meal reimbursement rates and provide free meals to all students.

 

SNA's comments

urging USDA to maintain current school nutrition standards, rather than implement additional, unrealistic restrictions. 

 
*Media guests must be registered to attend ANC and meet SNA's Press Registration Policies (pdf).*    
For registration and to request interviews with SNA national spokespersons or local area school nutrition professionals participating in the conference, please contact:  
Diane Pratt-Heavner, media@schoolnutrition.org, (703) 576-7526  
Elizabeth Cowles Johnston, ecowles@cjpr.com, (860) 770-4622  
Emily Sorensen, esorensen@cjpr.com, (860) 833-6760  
About School Nutrition Association:
The School Nutrition Association (SNA) is a national, non-profit professional organization representing 50,000 school nutrition professionals across the country. Founded in 1946, SNA and its members are dedicated to making healthy school meals and nutrition education available to all students. For more information on school meals, visit  www.SchoolNutrition.org/SchoolMeals.